Remember to Stop and Smell the Roses
Fun stuff happens when you take a break from the salt mines. Seriously in need of some downtime, I consulted the boss (me) and asked for a personal day (granted). I decided to catch up on some reading.
Keep in mind I am a serial reader, which means I have several books on the go at any given time. But none of my current titles were screaming, "Pick me, pick me!" so I dug into the embarrassed-that-I-haven't-started-yet pile and came up with 25 Places in Canada Every Family Should Visit by veteran travel and lifestyle writer, Jody Robbins.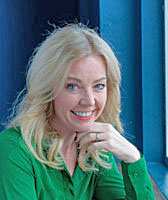 While I was ensconced at Travel Alberta as chief B2C writer and editor, I managed a team of freelance writers. It was always a pleasure to edit their fabulous stories on great places to visit in Alberta, which were subsequently published to Travel Alberta's website and regional magazines. Jody was in my top tier and I so enjoyed working with her.
When I heard that her book was out, I immediately picked up a copy, sending her a congratulatory note. Okay, so this was four years ago and I really don't remember if she shared this with me but as it turns out, she thanked me on her Acknowledgements page for helping her become a better writer. As an editor, this is the highest compliment. Even though I didn't help her with her wonderful book, I do appreciate the shout out. Keep on writing, Jody, and keep on tap dancing.
And of course, if you're searching for an editor for your next opus, head over to my editing page and, as Jody would say, let's have a chin wag!